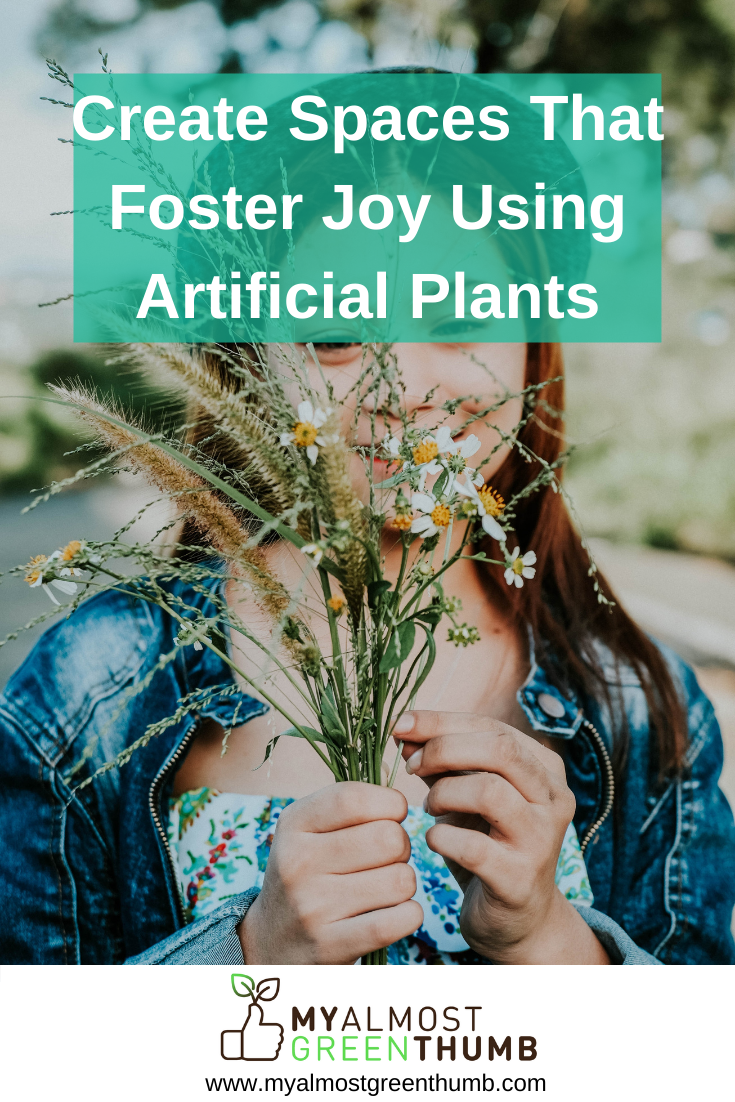 Marie Kondo created a trend with her Netflix series that has people decluttering their homes by only keeping those things that "spark joy". While decluttering your home is definitely one of the best ways to improve your use and enjoyment of your home, creating a space that brings joy to you and the others may take a bit more work.
Please note: Some of the links in my posts are affiliate links. I get commissions for purchases made through those links. As an Amazon Associate I earn from qualifying purchases when you buy something from those links.
With the turn of the calendar page to a new year, it's a great time to take stock of the state of your home and begin working to create a space that provides of sense of calm and joy. To help you in your efforts, try these five things to improve your enjoyment of any space – from your bedroom to your office.
If they work, definitely let me know in a comment!
Table Of Contents - Click To Expand Or Hide -->
Step 1 – Declutter
Marie Kondo isn't wrong, and if you haven't watched her series, it might be a good time to grab a cup of coffee and your favorite warm blanket and binge watch the episodes.
Decluttering your space improves its functionality and has also been shown to boost mental health. According to the Mayo Clinic, decluttering your space allows you to work more efficiently because it helps to keep your brain focused. Having a clutter-free space reduces anxiety and stress and lets you use that space for what it was intended for.
To declutter a space:
Get rid of unnecessary furniture – Sometimes the easiest way to de-clutter a room is to reduce the furniture items. Maybe reduce the end tables from two down to one. Replace a big recliner with a cute rocking chair. Find ways to reduce the actual footprint that your furniture is consuming.
Store away nick-nacks that don't contribute to the space – Sometimes we place items in rooms just because we have them, not because they actually contribute to the room. Seek out those items and store them away or donate them to a charity.
Put everything in its place and find a place for everything – What remains in the room should have a specific place that it goes. The TV remote control might go on the end table. Two recent editions of your favorite magazine might fit on the coffee table. Be sure that they are returned there when the room is not being used. That way, when you return you won't feel like you have to clean up before you use the space.
Organize without feeling over-organized – Organization doesn't mean you have to buy organizers for everything. The room shouldn't look like the Crate & Barrel showroom…unless you really like that look and feel.
Take some time to really analyze the space and what you want to use it for. Find things that bother you and other that make you happy. Focus on finding ways to address the bothersome issues so they aren't diminishing your enjoyment of the room each time you use it.
Step 2 – Maximize Natural Light
Window coverings are important for privacy, but natural light is essential to mental health. While we are bombarded with recommendations to put on sunscreen and avoid over-exposer (e.g. sunburn), sometimes the positive aspects of sunlight get lost.
In a recent study, researchers found that underexposure to sun carried significant risks, similar to smoking, obesity, and being sedentary. That means getting too-little sun can be just as detrimental as getting too much sun.

Open up those curtains and let the sunlight in! It'll contribute to your enjoyment of the room.
The key to fully enjoying your indoor space is to ensure that you have the ability to close the blinds or curtains for privacy, but also open them when you are using the room in order to let the light in and enjoy the space. To accomplish this, be sure to use window coverings that can be easily opened to let in as much light as possible during the day.
Then, be sure to open them.
Bright spaces help us to be more cheerful and optimistic.
Step 3 – Add Plants
There are so many positive aspects to adding plants and flowers to your living spaces. The visual beauty alone is enough to warrant their addition, not to mention some of the health and wellness benefits of including them in your decorations.
And don't think that artificial plants and flowers aren't just as effective in making your living spaces more enjoyable. While artificial plants and flowers might not have some of the air-cleaning abilities that live plants do, they also don't carry the allergens or the maintenance needs of live plants.
Studies have shown that houseplants can improve both mental and physical health. Real plants provide health benefits by cleaning the air, but just having a taste of the outside in your room can boost mental health. That means that even if you can't add real plants to your décor because of allergies or the care requirements of live plants, you can still reap some of the benefits with faux plants.
The trick is to find the balance that works for you.
Artificial plants also give you the opportunity to add certain types of plants that might not thrive if they were alive. For instance, if you want to include a plant that usually only thrives outdoors, you can do so with the artificial version.
Bring the outside inside with our Anthurium Leaf arrangement.
 Step 4 – Make It Personal
In order to fully realize the potential of a space, it's important to make it your own…in other words personalize it.
Studies show that even in an open-office environment, personalizing your space reduces stress levels. Add photos of people and places that matter to you. Include mementos and objects that bring you joy.
If you're a fan of a certain sports team or you love a specific TV show, don't hesitate to include those objects in your decorating. Make the space your own.
And yes….it's okay to add plants and flowers to your man-cave, as long as they make you happy.
Step 5 – Include Color
Color plays an important role in establishing the mood of any space.
Lighter colors create a brighter room while darker colors can suck up the light and make the space feel smaller. If your goal is to bring joy to the space, consider sticking with lighter wall colors to take the best advantage of any natural light in the room, but don't hesitate to add a pop of color to give your space a dramatic or whimsical look.
An accent wall or colorful photo or painting is an easy way to brighten up an entire wall.
To add smaller pops of color to end-tables or a coffee table, consider a colorful arrangement.
This beautiful Faux Poppy and Ranunculus Floral arrangement is bright and cheery and can bring some joy to your end table.
A Final Note On The Importance Of Plants In Your Design
While all five of those steps are important, let's take a closer look at number 3 on the list.
Adding plants to any space can definitely add color and interest to the room. But what if you have killed every houseplant you've ever owned or everyone in your house is allergic to pollen? Artificial plants provide the same aesthetic without the care and allergy issues.
The last thing you want to do is spend a lot of time creating a space that then requires a lot of maintenance or causing those who use it to sneeze and sniffle. If the goal is to create a space that requires little maintenance, look for high-quality artificial plants and trees that brighten up the space and only require occasional dusting or cleaning.
For example, brighten up a dark corner with a tall plant like the Faux White Cherry Blossom Designer Arrangement. Its bright leaves will automatically add a pop of color and brighten up the area. And best of all…you don't have to feed, water, or repot it.
This Faux White Cherry Blossom Designer Arrangement will add vibrancy to your environment with bright leaves in natural coloration, stemming from realistic textured trunks.
For the most realistic look, place plants in spaces where you would put a live plant. HGTV's Erica Reitman even goes so far as to put a self-watering device in the pot of a fake plant to persuade others that it's real. With high-quality faux plants, no one ever has to know your plants aren't real.
Do you have tips for brightening up a room and bringing your family joy? Definitely share them in the comments to help others take advantage of your experience.
As always, let me know if you have any questions.
Thanks,